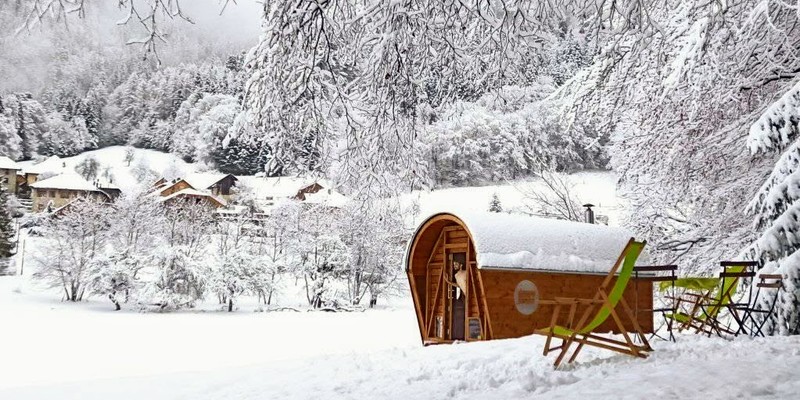 Marc and Caroline will welcome you for a relaxing time
The Roulotte du Masseur is an itinerant spa based in Savoie and Haute-Savoie. It is composed of a massage office, a traditional sauna warmed by wood fire, all in a tiny, cosy, modern wooden roulotte. It offers relaxation shops, self massaging, introductory courses of massages and "experimence of nature and wellness" discovery pack.
Adapted to anyone, for every public, those services are realised by Marc LAURENT, certified in wellness massages (FFMBE).
The principle ? To allow the wellness to be democratised by bringing it to your door and to make it more accessible, with services starting from 10€!
They can intervene for:
-public events such as festivals or sporting event, village fair, ect!
-at home: friends party, romantic week-end, marriage, birthday, ...
-in compagny: wellness at work, team-building, seminaries and co.
-in scolar, medical and social areas
-in hotel, restaurants, campings, gyms
-public spaces
Then, do not hesitate and take a relaxing time for your friends or for yourself!
Contact : 06 63 57 01 14
For more informations: have a look on their website here